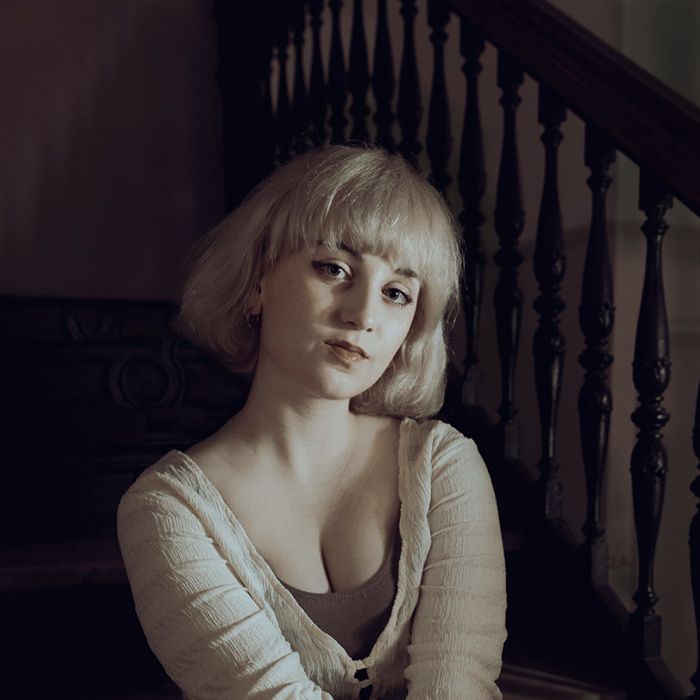 Emmrose "Falling Again" & The Alienation of Anxiety [REVIEW]
Britt Bender / Brittnic Creations
Indie Artist Emmrose releases her new Indie-Pop single "Falling Again", which she wrote while trying to lift herself out of a panic attack. She has suffered from panic and anxiety disorder since she was 13 years old, coincidentally the same year she started writing and recording her original music. Long-time Producer and collaborator Mike Abiuso used unconventional production techniques which support the lyrics and the idea of Emmrose's mental struggle while writing the song. 
There's a surreal energy to Emmrose's single and the smooth, almost celestial, tone of her voice brings you on a gentle journey through a difficult terrain. The lyrics hold a lot of weight to them and hold so much power. Her line in the song, "There's no good reason", is sometimes the hardest part of it all when it comes to experiencing a panic attack.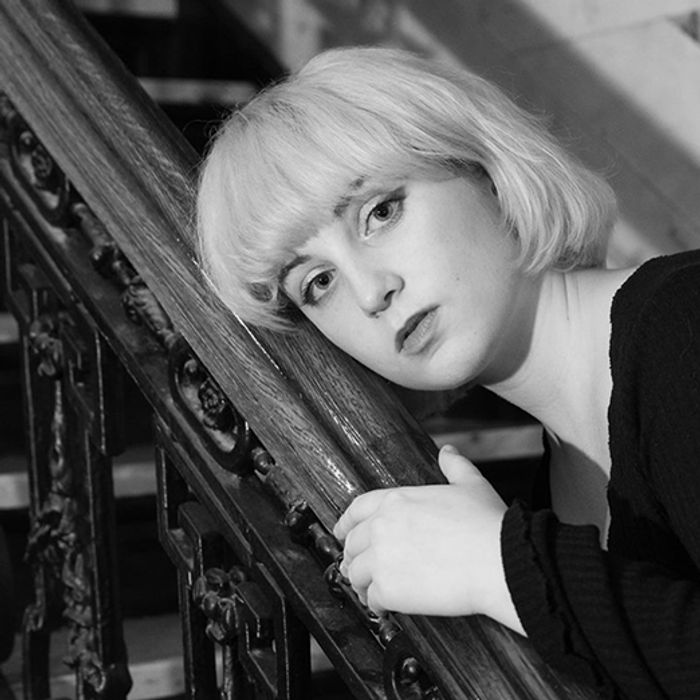 Emmrose Explores the Horror of Panic Attacks and Importance of Mental Health Support With "Falling Again"
Review by Emme Oliver / Pop Culture Press
Anxiety is a feeling many are familiar with and yet it can be so hard to describe and illustrate. New York-based singer Emmrose has given words to this potent feeling with her new single "Falling Again" which was written during a panic attack. 
"I wrote Falling Again in the middle of a panic attack, which looking back, probably wasn't a good idea. The lyrics were my literal symptoms. I remember sitting down at the piano, playing a few random chords, and a melody popped in my head." Emmrose comments.  
Emmrose is no stranger to writing songs during pivotal, emotional moments, usually deriving her lyrical material from romantic endeavors, friend drama, and other precipices in life she finds herself at, making her music incredibly relatable to all sorts of audiences. 
The singer is set to release her first full-length album later this year and though "Falling Again" will not be on the track list, the haunting melodies and honest lyrics are certainly a taste of what's to come.
Emmrose has always fixated on the whimsical and fantastical with almost cottage-core aesthetics and dazzling lighting. With "Falling Again" conveying a darker tone, the singer is seen aligning herself alongside a staircase with cool-toned lights in the track's cover art. 
With echoey whispers shadowing the vocals, we can almost feel the breathlessness faced in the midst of the singer's visceral attack something she herself comments on when writing the song, 
"This is really so dark to talk about, but I remember only managing to hum the melody, I had such a hard time breathing."
The synth shakiness also carries an unnerving aura over the song, contrasting with the classicalness of Emmrose's easy to get lost in voice. 
Lyrics like "I'm lying awake. I can't move, I can't sleep" reminds listeners that the effects of panic attacks linger and can be felt long after the initial upset, something that not many songs centered around the topic discussed.
Emmrose is extremely adamant about the importance of mental health and though this is her first song that explicitly discusses her relationship with anxiety, she encourages listeners to speak about their own struggles.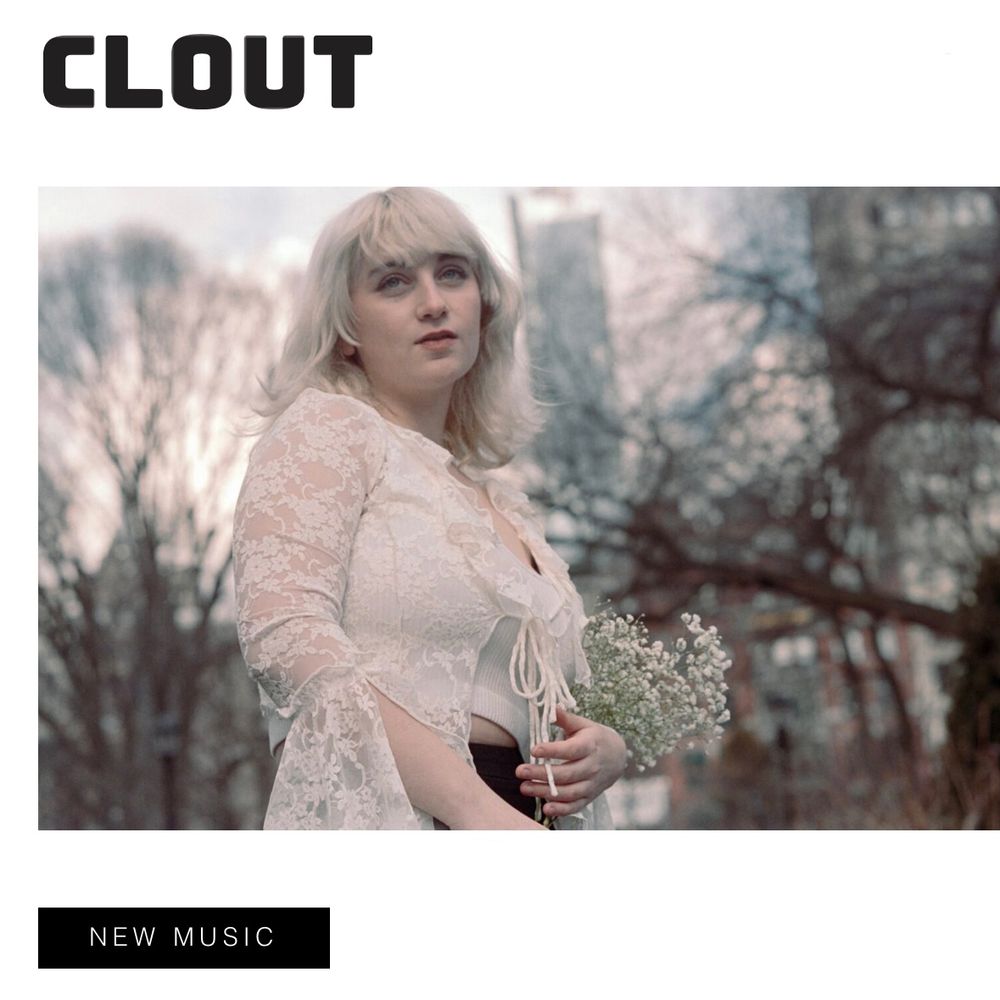 '17 INSIDE' IS A THOUGHTFUL AND IMMERSIVE NEW RELEASE FROM INDIE POP TALENT EMMROSE
Kieran Rogers, Clout Magazine March 3, 2023
THE ARTIST CONTINUES TO SHOWCASE HER UNIQUELY POISED SONGWRITING.
Emmrose is an artist who has garnered a reputation for her lush indie pop sound and gorgeously poised brand of immersive storytelling and songwriting, often weaving wistful narratives that encapsulate themes of love and life in a relatable and thoughtful manner.
Unfortunately, the artist's latest single covers a time in recent history that we are all a bit too familiar with, the closing down of the world thanks to the recent pandemic and subsequent lockdowns. The artist explores the time that she feels that she had stolen from her as a 17 year old and the damage that that had on her education, friendships, the conversations suddenly put on hold and frozen. Musically though, the track has this gorgeous, ethereal quality that belies its sadness, stunning, layered vocals create this feeling of charming optimism while the artist sings about broken friendships that she is slowly losing the chance to mend. Themes like forgiveness, isolation and letting go are explored on the track, and Emmrose's thoughtful and immersive writing style makes for a personable listening experience that evokes our own struggles that we had during such a weird and unprecedented time.
"I feel that I never really finished high school because I was in zoom-school all year." Emmrose admits. "I felt that I grew as a person but didn't get to show that to anyone. It was very frustrating for no one to see that. I was still upset with how everything happened with a particular
friendship, and that I never had a chance to really talk one on one about how I felt. I don't like holding grudges and I don't want to have people thinking poorly about me. I was hoping to apologize, but New York shut down." 
17 INSIDE BY EMMROSE: REVIEW
Illustrate Magazine
We know time travel isn't possible, but listening to 17 Inside by Emmrose, I sure felt like I was 17 again, stuck in a world much different. But what this song also did was transport us to another time frame, inundating us with memories of a certain yesterday.
17 Inside was released on March 3 of this year. When you hear the title of the song, you think this song sings a story of reminiscing. What it really does is do the service of mourning over the lost chance to repair a friendship because she had to spend all of age 17 inside.
We hear a soulful, fleecy, and soft female voice emerge from a musical verse of acoustic guitar. If anything sounds like a meadow rife with wildflowers or a temperate forest on a hill, it would lead us to the honeyed voice of Emmrose. She needs little to accompany her voice, so an acoustic guitar, a piano melody, cymbals, and some drum thrums here and there to build emphasis on the climactic parts seem perfect.
The alternative pop song progresses with a ubiquitous guitar melody slowing in the right places for accentuation. The cymbals and the drums chime, building slowly towards the chorus, and then again dying down as she reminds us of how Emmrose showed her back to a fistful of forget-me-nots and New York shut down, and someone she loved left for Edinburgh. She sings of how she lost all chances of joy.
The lyrics of 17 Inside almost depict a plight where Emmrose could never get closure from a relationship that ended before it blossomed. So, before you set out to listen to this heartfelt song, we warn you of a heartwarming trigger that could leave you yearning for more of Emmrose.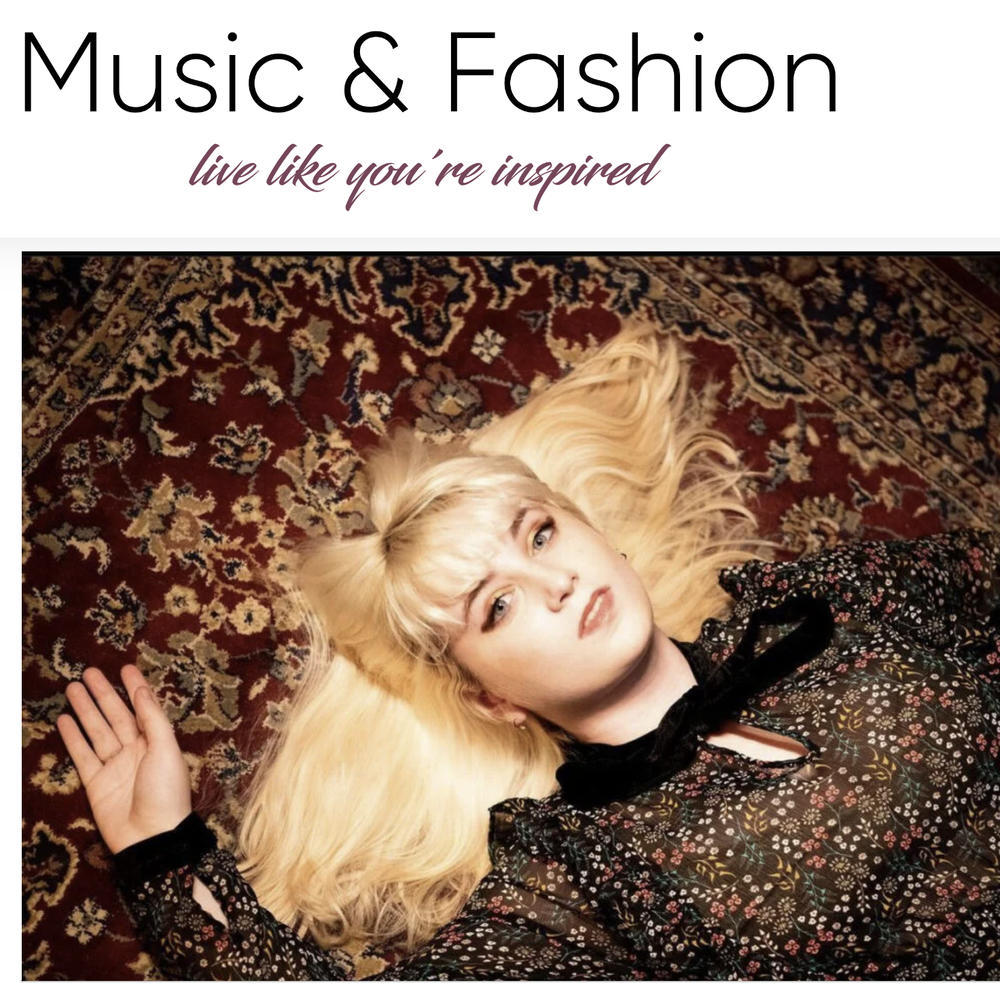 Interview with Emmrose
Music and Fashion Blog
Emmrose's new single '17 Inside' reveals what she experienced while she was 17 during the pandemic to find comfort in this world that was unforgiving as she presented candid feelings of change. We had the pleasure of interviewing Emmrose, and here is what she had to say:
Q: Thanks for taking the time to interview with Music & Fashion Blog today. Please tell us who you are, what you do, and a little bit about yourself?
EMMROSE: Hi! Thank you so much for having me! My artist name is Emmrose, and I'm an NYC based indie songwriter. I feel as though I've been writing music forever! Well at least for as long as I can remember. I began writing music seriously when I was 14, and I'm 19 now. It's pretty crazy how wild this journey has been.
Q: Loved your new single "17 Inside," made me reminisce about the good times of being 17. Please share with us your story behind the track!
EMMROSE: My latest single 17 Inside was all about how… well… I was literally inside the entire time I was 17, through the whole pandemic ordeal. I feel like I grew so much as a person when I was 17, it was horrible that all that personal growth was literally kept within. I had a past friendship that exploded years ago, and right when things were about to patch up, the world shut down. During the pandemic, I wrote "17 Inside" to express my regrets.
Q: We saw you were in Paris. What was your favorite moment on the trip?
EMMROSE: Oh my goodness! Paris is truly the most magical city. Food! Fashion! The art! Everything about Paris is just so lovely. My favorite moments were visiting all the museums, and honestly just walking around! The neighborhoods (or as they say, the arrondissements!) are so fun to explore. I can't wait to go back to Paris. I can really see myself living there someday – I should work on my French…
Q: Your style is very chic. Any trends in the industry that you like or stick out to you that might become significant in the coming year?
EMMROSE: Ooo, I'm so excited about this question! I love fashion so much, and it's really fun for me to look out for trends and put together outfits. I'm really excited about spring fashion!
To be honest, I'm still loving 90's trends, but with a spring twist, like preppy styles or a spring take on the fairy grunge aesthetic. Baby tees in fun pastels with a classic black mini skirt and platform boots and a vintage bag sound like a dream. I'm really excited to put together spring outfits!
Q: Tell us a few artists who you would love to have featured on one of your songs?
EMMROSE: Ahhh it's just gotta be Lana Del Rey. I'm really loving her new singles off her new album. I just love her sound so much! I think Sabrina Carpenter has come out with such good music recently. It would be really neat to work with her, and Taylor too of course.
Q: What's the best piece of advice another musician has given you?
EMMROSE: Hmm, this is honestly a difficult question for me to answer. I never really got any advice from musicians, other than my teachers telling me to practice more haha.
NEW YORK CITY INDIE POP ARTIST EMMROSE CONTINUES TO SHOW OFF HER CATCHY AND RELATABLE APPEAL ON 'COFFEE AND COMMITMENT'
Clout Magazine Premiere
The affable and relatable nature of Emmrose and her sound has made the artist something of a refuge for young people and anybody who resonates with the down-to-earth appeal of her style.
The latest adventure from the artist is her upcoming new single 'Coffee and Commitment', a defiant push-back against dead end relationships and people only planning to stick around for the short term. There is a really infectious energy that is felt throughout the track, and Emmrose's fun, guitar-driven sound feels as vibrant and full of life as ever on the release. Whether it is the grounded earnesty of her lyrics or the engaging buzz of her sound that draws you towards Emmrose, this track is another in a long line of reasons why the artist is such a special and lauded talent.
"I was inspired by the idea of coffee vs. dinner, where grabbing a coffee can be so casual, it's not a sign of a serious relationship, and dinner on the other hand is." Emmrose says of the track. "I feel like a lot of people just want things to be casual because of their fear of commitment, and it hurts everyone around them in the process."
Emmrose moves on from a relationship on "Coffee and Commitment"
Melodic Mag
Instead of multiplying and dividing, Emmrose was using her time in math class to make her first pop song.  A couple years after creating that math class bop, Emmrostook her music outside of the classroom and released her debut EP, Hopeless Romantics.  The project ended up winning Best Pop Album at the 2020 WAM Awards, which was just the start of what was to come.  The track "Five Months" from the EP went on to be featured in the opening scene of the indie film Searching for the Wave, and last year's single "Waitlisted" made it onto an episode of MTV's Teen Mom, leading fans to wonder what 2022 would bring next for Emmrose.  So far this year, she has been busy releasing one single after another, leading up to her latest "Coffee and Commitment."
Switching things up from her more mellow tracks, Emmrose gives us a bit of indie pop with "Coffee and Commitment."  The vivid, guitar-driven production sets the tone for this celebratory single, which is about getting out of a dead-end relationship.  With her rousing vocals, Emmrose sings, "It was over a cup of coffee you told me let's just be friends" and "If we were for real, you'd work on yourself."  In the end, she asks, "Can't you see you're hopeless?" hoping that this will inspire a change.  You can listen below.
Giving us more details about the single, Emmrose shares,
"I wrote the song about relationships that are going nowhere.  Relationships when they don't want to take you out to dinner, you just grab a coffee.  They only text you when they're 'lonely,' though they'll never go out of their way for you – you know that they'll never commit to a full-on relationship, even if that's what you want.  I wish I had the guts to write this song a few years ago when I was totally experiencing this exact situation with a guy." 
Review: "Coffee and Commitment" - Emmrose
Pop Passion Magazine
Indie pop has only grown by the numbers since the 90's and mid 2000s. Singer Emmrose merges both the old and new in her latest single "Coffee and Commitment"; where she tells all about a relationship with someone noncommittal and evasive. This song not only feels nostalgic, but it reintroduces the classic alt/indie pop sound to younger listeners unfamiliar to such. In all honesty, It's easy to imagine "Coffee and Commitment" becoming the latest love anthem for the current and upcoming new year. 
"Coffee and Commitment" is the epitome of a "situationship" song. Being let on by someone whose real intent is to use you for their benefit, is a hurtful testimony that singer Emmrose conveys stunningly. Emmrose also goes into depth with her inspiration and personal meaning behind the song on her Spotify page. According to the singer: "The song isn't about giving up on love, it's about moving on. There's no point pining after someone who will never commit to something real." The truth behind her statement can be felt lyrically as well as emotionally. Relationships take time, effort, and vulnerability to be uniquely crafted into something beautiful for each person. "Coffee and Commitment" speaks boldly about no longer tolerating the wishy-washy feelings that result in the singer being constantly let on. This song makes listeners feel empowered as they also discover the importance of standing up for yourself and your emotions.
Emmrose is a NY based singer-songwriter with over 9k monthly Spotify listeners. Her most popular songs include "Tonight'', "It Takes Me Back", and "Thorns"-- her music garnering well over 1m+ streams on the Spotify platform alone. Emmrose's unique style and artistic abilities takes a refreshing and much-needed spin on the pop industry/genre. We hope to hear more beautiful music from this artist in the future! Follow her socials below to stay in touch.
Single Review: The Feeling's Mutual by Emmrose
Tongue Tied Magazine
Extremely heartfelt and revengeful, rising singer Emmrose has released her latest single "The Feeling's Mutual" 
After Emmrose has released a successful series of tracks this year, her gentle and mesmerizing voice is addictive. Her latest single "The Feeling's Mutual" is what she describes as a "friendship breakup… I wrote 'The Feeling's Mutual' shortly after the friendship had ended." 
An unique angle on the typical breakup song, "The Feeling's Mutual" is highly relatable and a beautiful piece. One of the most amazing parts of the track is the bridge that is fast-paced and highly emotional, similar to racing of thoughts. Emmrose's true talent shines in her lyrics, conveying deeply complex emotions through her words beautifully. Her indescribable voice carries the melody beautifully throughout the track as Emmrose powerful sings, "Its not fair that you can hate me, and say that you care". 
Emmrose continues to make addicting tracks that confront dynamic emotions, while containing catchy beats. As she continues to rise, we can't wait to see what she does next in her career. 
New Music: Emmrose – The Feeling's Mutual
York Calling
New York, USA-based artist Emmrose has featured on our blog a couple of times before. I've always been captivated by her intimate style and her ability to articulate emotions and relationships in her music. Her latest speaks of a toxic friendship. It's called The Feeling's Mutual.
The Feeling's Mutual is a dreamy piece of pop akin to Olivia Rodrigo and Melanie Martinez. It builds slowly through its understated first verse to a dramatic chorus where Emmrose's vocals are at their most powerful and passionate. It's a real knock out blow and the sense of catharsis that she must have got from writing this track is palpable.
Following on from Brave New World and The Gallows, The Feeling's Mutual shows yet another dimension of Emmrose's sound. The more I hear from her, the more impressed I am. You can listen to the track below.